Deep Tissue Body Massage
Alleviate stress, ease aching muscles and revive the senses with this powerful, customised massage. Dynamic blends of Essential oils are prescribed to target individual needs and reduce specific stress and muscle tension.
Choose from:
Stress Away - Deep Tissue Massage
Spirit Reviver - Deep Tissue Massage
Muscle Melt - Deep Tissue Massag
Chakra Balancing - Bring Your body
and Emotions into total equilibrium
Deep Tissue Back Massage
Minimum time, maximum tension -relieving results. Specifically targeting the back, shoulders and neck areas, where you need it most.
Choose from:
Stress Away - Soothe & Relax
Spint Reviver - Uplift & Detoxity
Muscle Melt - Ease tired aching muscles
Chakra Balancing - Bring your body
and emotions into total equilibrium
Absolute Spa Ritual
The ultimate skin and body therapy for maximum
results. Choose from one of the unique Elemis
Advanced Anti- Ageing or skin Solutions Facials
and combine it with the powerful effects of the
Elemis Deep Tissue Muscle Massage.
Two hours of pure relaxation with dramatic results!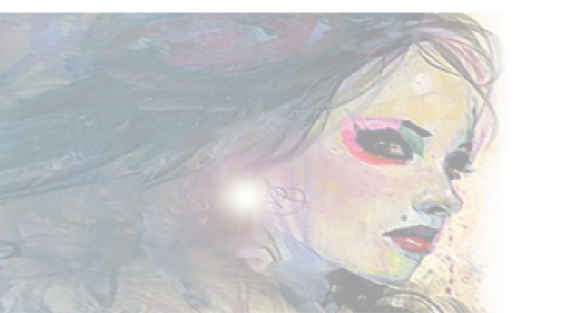 TO DOWNLOAD THE ELEMIS TREATMENTS PRICE LIST CLICK
THE BLUE BUTTON
Aroma Spa wraps Musclease or Cellutox
Let thoughts drift away whilst being cocooned in a comforting foil wrap and treated to a pressure point facial massage and de-stress scalp treatment. Combining the richness of sea plants and marine algae, this therapy helps reduce the appearance of cellulite and relieve the discomfort of fluid retention. The body is re-energised and skin is left silky soft and smooth.
Cellutox Aroma Spa Ocean Wrap
A detoxifying blend of Juniper and Lemon essential
oils decongests and stimulates the bodies systems. Excellent for improving the dimpled appearance of cellulite and reducing fluid retention.
Musclease Spa Ocean Wrap
A warming blend of pine and rosemary essential
oils helps to ease the pains of rheumatism, muscular spasm, arthritis and fatigue.
Body Sculpting Cellulite & Colon Therapy
Redefine your silhouette with the new clinically
proven Elemis body sculpting treatment.
Congestion caused by poor circulation, fluid retention and a sluggish digestive system can lead to cellulite, bloating and a toxic build up. This treatment works at the deepest level to flush and cleanse all three systems of the body. Specialised Massage techniques over the hip and thigh area help to stimulate blood flow and drain away fluid. A detoxifying fennel and birch peel off body mask is also applied to firm and smooth the skin. In addition, cleansing of the colon through abdominal massage helps to detoxify the body, working from the inside out.
Elemis Exotic Therapy
Exotic Lime & Ginger Salt Glow
Invigorated, cleansed and polished to perfection.
A body exfoliation ritual to invigorate and revitalise. After light brushing, warm oil is dripped luxuriously over the body ,before the sublime Elemis Exotic Lime and Ginger Salt Glow is applied. Skin is deeply cleansed and moisturised leaving it glowing and vibrant, replenished and flawless.
£73.00 60 mins
£73.00 60 mins
£73.00 60 mins
£73.00 60 mins
£40.00 30 mins
£40.00 30 mins
£40.00 30 mins
£40.00 30mins
£74.00 75 mins
£76.00 75 mins
£74.00 75 mins
£69.00 75 mins
£43.00 30mins
CHARLOTTE OF LONDON LTD.
21 WHYTECLIFFE ROAD SOUTH
PURLEY SURREY CR8 2AU
TEL: 020 8763 0666
BOOK YOUR APPOINTMENT NOW ON
TEL: 020 8763 0666
OR TO REGISTER AND BOOK ON LINE.
CLICK HERE
OPENING TIMES:
MONDAY - 9.00am - 6.00pm
TUESDAY - 9.00am - 7.00pm
WEDNESDAY - 9.00am - 7.00pm
THURSDAY - 9.00am - 9.00pm
FRIDAY - 9.00am - 6.00pm
SATURDAY - 9.00am - 5.00pm
SUNDAY - CLOSED
ALSO AVAILABLE AT APHRODITE SELSDON
APHRODITE SELSDON
3 ADDINGTON ROAD SOUTH CROYDON,SURREY CR2 8LH
TEL: 020 8657 2225
Copyright © Charlotte of London All Rights Reserved. Design and Hosting by The Cracking Good Design Company